Written by Geoff on December 1, 2000 – 8:03 pm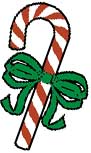 Selecting the family Christmas Tree is a long standing tradition in the Martin household. The selection process often takes most of the day and involves the whole family. We have had firs, pines, spruces and even a hemlock. My wife's favorite is the Douglas Fir while the Fraser Fir is my favorite. No matter what variety, our Christmas Trees had to be big and full. Some of our fondest memories are of going out on a cold clear winter's day selecting a tree. 
Some people promote artificial trees as a way of protecting the environment. Since a fake tree is a petroleum based product, consuming vast amounts of non-renewable natural resources to produce, this reason has little merit. Plastic trees also have only a life span of six years in the home but will last for centuries in the landfill. For those people that consider living trees messy there are varieties such as the Leyland Cypress that do not shed their needles. Real Christmas trees today are grown on large plantations as a cash crop. Here they provide homes, food, and shelter for wildlife. How many birds nests do you see in artificial trees? For our family, the only choice is between a living cut tree or potted living tree. 
A word of caution for those choosing a potted tree, they require careful planning and a lot more work. According to the National Christmas Tree council, to use a living tree successfully, you need to observe the following points:
The adaptability of the species to your yard should be considered. Many species are shipped outside their natural area and may not be adaptable to other areas.
The tree should be stored in an unheated, sheltered area such as a garage.
The tree will need adequate water. The root ball or soil should be kept lightly damp but not flooded. Wrap the root ball of a balled tree in plastic or place in a tub while it is in the house.
Once inside, the tree should be placed in a cool area out of direct light. Please remember though, that since this is a living plant, it still needs some light to survive.
Live trees may be decorated, but with care. If lights are used, they must not give off any heat.
Do not remove the tree directly from a warm house out into freezing temperatures. Instead, move to a sheltered area first for several days.
If the ground is unfrozen, the tree may be replanted. The spot to be dug may be mulched to prevent freezing. Plant when possible.
Do not remove the burlap and strapping (unless it is plastic) this keeps the root ball solid and secure.
Do not attempt to remove soil from the root system. Earth removed from the original hole should be backfilled around the root ball.
Mulch heavily over the top of the planted root ball to prevent it from freezing. Water only as needed: a flooded tree may not survive.
Stake the trees to prevent wind tipping or damage during the first growing season.
We prefer cut living trees that are recyclable. In our area in Zone 5 in Southwestern Lower Michigan, we have seen too many trees that did not survive the harsh Winters. With care and proper selection, a living cut tree can last a very long time. The type of tree you select has an important bearing on how long it will last. Some trees are much more prone to dropping their needles than others. Some trees are even painted to help them hold their needles and color. You can avoid this by buying locally cut trees or better yet, cutting your own. The poem The Last Christmas Tree by Howard D. Fencl http://www.dads.com/x_tree.htm is a cute tale of a father and son Christmas Tree hunting. 
Whether you select an artificial tree, real cut tree, or a living tree, try to make selecting the tree a family event. Take your time, and enjoy the experience.
---